In my teens, I remember the show MTV Cribs, where celebrities or regular people showed off their lovely homes. Now, I may never have the wealth or be famous like any of these athletes but I can't believe the means some of these celebs go through to show off or live like kings.
Here are some of the unusually expensive homes:
#1. Greg Norman (former PGA tour golfer and now golf course builder)
Where: Jupiter Island, Florida
Size: 18,000 sq.ft.
Features: Eight acres of land including some ocean front property, six buildings total that can park up to 17 cars valued at $65 million.
#2. Tiger Woods: 54.5 Million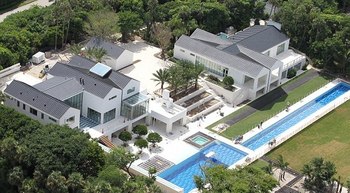 Where: Jupiter Island, Florida
Size: 10,000 sq.ft.
Features: Four bedrooms, boathouse, golf training studio, cinema, wine cellar, pool, tennis court, gym, 100-foot running track, and a four hole golf course.
Tiger Woods built this house after his divorce (can you imagine a slip and slide on that lawn).
#3. David Beckham: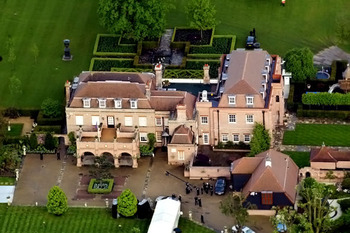 Where: Sawbridgeworth, Hertfordshire
Size: 24 acres
Features: Seven bedrooms, gazebos, petting zoo, recording studio, indoor and outdoor pools, gym, tennis courts, billiard room, and garden.
Most people know who David Beckham is even if they do not follow football soccer.  It is appraised at $22 Million.
They currently live in Beverly Hills, California worth around $18 million.
#4. Tom Brady: assessed at $20 Million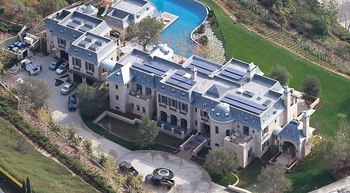 Where: Brentwood, California
Size: 22,000 sq.ft.
Features: Eight bedrooms, nursery, spa, pool, butler's room, wine cellar, and gym
Tom Brady is a Super-Bowl winning quarterback and has a celebrity supermodel wife. At 22,000 square feet it is approx 35 times bigger than my house! It is tough to feel sorry that his team lost the Super Bowl.
#5. Chris Bosh: assessed at $13 Million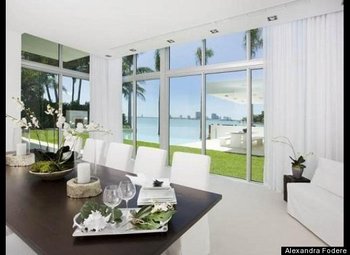 Where: Miami, Florida
Size: 12,000 sq.ft.
Features: Seven bedrooms, eight bathrooms, gym, infinity pool, elevator
Former Toronto Raptor has moved down to South Beach and is living in the lap of luxury here with a tidy 12,000 square foot house.
Which of these houses is your favorite and would you ever build a 10,000+ square foot (even if you won the lottery)?